Languedoc-Roussillon
Languedoc-Roussillon is a renowned wine region located in the south of France, stretching along the Mediterranean coast from the Rhone delta to the Pyrenees Mountains. With its vast vineyards, it is one of the largest wine-growing areas in the world, producing a wide variety of wines, including red, white, rosé, and sparkling wines.

The region's winemaking history dates back to the 5th century BC and has been influenced by various cultures and civilizations. In 2016, the Languedoc-Roussillon region merged with the Midi-Pyrénées region to form the new Occitanie region. The Languedoc-Roussillon AOC (Appellation d'Origine Contrôlée) is a prestigious designation for wines produced in the region which meet specific criteria such as grape variety, vineyard location, and winemaking techniques. The AOC includes several sub-regions, each with its unique terroir and style of wine, offering wine enthusiasts a diverse range of wines to explore.

Languedoc-Roussillon is renowned for producing innovative and creative Rosé wines with various flavours and styles thanks to the region's warm climate and diverse terroir. Popular grape varieties used in Rosé wines include Grenache, Syrah, Mourvèdre, and Cinsault. Notable Rosé wines from the region include the Domaine Tempier Bandol Rosé and the Mas de Daumas Gassac Rosé Frizant.

The region is also well-known for its full-bodied and complex red wines, which range from rich and fruity to earthy and savory. The warm Mediterranean climate and rocky soils make it a perfect place to grow a variety of grape varieties, including Grenache, Syrah, Mourvèdre, Carignan, and Cinsault. Notable red wines from the region include the Domaine de la Grange des Pères, Mas de Daumas Gassac Rouge, and the La Peira en Damaisela Terrasses du Larzac Rouge. Languedoc-Roussillon winemakers are renowned for experimenting with new winemaking techniques, such as blending different grape varieties or ageing the wine in oak barrels, resulting in a diverse range of red wines that cater to different tastes.
Languedoc-Roussillon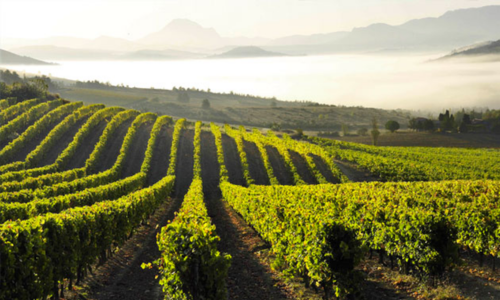 Name
Price Low
Price High
Year (Old)
Year (New)
Product Name
Region
Qty
Score
Price

Languedoc
1
-

Inc. GST

SG$692.06

Languedoc
1
-

Inc. GST

SG$577.15

Languedoc
1
92 (WA)

Inc. GST

SG$448.68

Wine Advocate (92)

Primarily Carignan planted in 1909, the 2016 Minervois Les Carretals aged entirely in barrel. Boasting classy aromas of crushed stone, vanilla and baking spices, it is medium to full-bodied on the palate and finishes crisp and firm, with dusty tannins and bright cherry fruit. Give it until 2020 and then drink it over the next decade.

More Info

Languedoc
6
-

Inc. GST

SG$381.67

Languedoc
1
91 (WA)

Inc. GST

SG$389.25

Wine Advocate (91)

I loved the 2015 Minervois les Fontanilles and it's one of the bigger, richer wines in the lineup. Made from equal parts Syrah, Grenache, Cinsault and Carignan, aged in equal parts stainless steel and barrel, it offers outstanding notes of black raspberries, cassis and a liquid rock like minerality. Like all the wines here, it has an inherent elegance and freshness (probably due to this higher elevation, unique terroir), and I suspect will evolve nicely for 4-6 years.

More Info

Languedoc
1
92 (WA)

Inc. GST

SG$590.67

Wine Advocate (92)

Half of the 2016 Minervois Les Fontanilles aged in oak, the rest in tank. The blend of Syrah, Grenache, Carignan and Cinsault is from a plot on cool, north-facing terroir that is surrounded by garrigue, and those elements—rosemary, thyme, bay leaf—figure prominently in the wine, infusing the bright red-cherry fruit with hints of resinous herbs. Medium to full-bodied, it's crisp and long on the finish, ending with mouthwatering acidity.

More Info

Languedoc
1
-

Inc. GST

SG$354.67

Languedoc
1
-

Inc. GST

SG$641.30

Languedoc
11
92 (WA)

Inc. GST

SG$394.63

Wine Advocate (92)

An impressive Chardonnay from the limestone soils of Limoux, the 2016 Grand Vin Blanc could rival a decent Meursault. It's buttery and toasty up front, but it backs those oaky notes with plenty of plump pear and melon fruit. Medium-bodied, it's intense, concentrated and long, finishing with bright citrus and a lingering note of pencil shavings.

More Info

Roussillon
1
-

Inc. GST

SG$641.30

Roussillon
3
-

Inc. GST

SG$641.30

Roussillon
1
-

Inc. GST

SG$548.16

Roussillon
3
-

Inc. GST

SG$360.18

Roussillon
6
-

Inc. GST

SG$460.51

Roussillon
2
-

Inc. GST

SG$247.97

Roussillon
1
89-91 (WA)

Inc. GST

SG$515.57

Wine Advocate (89-91)

Tasted just two weeks prior to bottling, the 2016 Côtes de Roussillon Villages Latour de France Occultum Lapidem was in fine form. Tarry, blueberry notes from the high-altitude Syrah dominate, but they're rounded out by Grenache's cherry fruit in this medium to full-bodied wine. Grown at 350 meters above sea level, it shows admirable restraint and fine, silky tannins for a wine from a hot, dry vintage.

More Info

Roussillon
2
-

Inc. GST

SG$367.63

Roussillon
10
-

Inc. GST

SG$330.93

Roussillon
3
-

Inc. GST

SG$961.63

Roussillon
3
-

Inc. GST

SG$738.07

Roussillon
1
94-96 (WA)

Inc. GST

SG$722.35

Wine Advocate (94-96)

Sporting a deep purple—almost blue—color, the sensational 2016 Cotes du Roussillon Villages Lesquerde l'Esquerda has a northern Rhône-like minerality as well as notes of classic black and blue fruits, crushed flowers, ozone and licorice. Made from 60% Syrah and 40% Grenache, all from granitic soils, it's a rich, structured, full-bodied and age-worthy red that will drink nicely through 2026. The quality of this release continues to soar and there are not many values like this out there today.

More Info

Roussillon
3
94 (WA)

Inc. GST

SG$345.00

Wine Advocate (94)

Slightly more ripe, voluptuous and textured than the more Syrah-dominated l'Esquerda, the translucent purple-colored 2013 Cotes du Roussillon Villages Latour de France Occultum Lapidem comes from the schist soils around the village of Latour de France. A blend of 50% Syrah, 40% Grenache and 10% Carignan that was harvest on September 15 and aged all in concrete tanks, it's a fabulous wine that offers elegant notes of red and black raspberries, roasted herbs, pepper, melted licorice and asphalt. These flow to a medium to full-bodied 2013 that has a full, layered mid-palate, beautiful fruit, fine tannin and a classically focused, dry finish. It continues to freshen up in the glass, has integrated acidity and lots of class. Buy this brilliant wine by the case and drink it over the coming decade.

More Info

Roussillon
10
94 (WA)

Inc. GST

SG$571.73

Wine Advocate (94)

One of the more polished, sexy examples of the cuvee, the 2015 Côtes du Roussillon Villages Latour de France Occultum Lapidem checks in as a blend of 50% Syrah, 40% Grenache and the balance Carignan and Mourvèdre, aged all in concrete tanks. It boasts killer notes of black raspberries, cassis, pepper and licorice, with just a hint of chocolate appearing with time in the glass. This medium to full-bodied, layered and beautifully textured red is an incredible value and will be impossible to resist over the coming 4-5 years, and I'm sure it will keep even longer.

More Info

Roussillon
1
89 (WA)

Inc. GST

SG$1,355.88

Wine Advocate (89)

Plump and rounded, with charming notes of black raspberries, roasted herbs, licorice and hints of currants, the 2015 Côtes du Roussillon Villages is medium-bodied, fruit forward and straight up delicious. It's a perfect mid-week drinker.

More Info

Roussillon
1
88 (WA)

Inc. GST

SG$1,787.88

Wine Advocate (88)

The estate's bargain-priced entry-level red, the 2016 Les Vignes de Bila Haut is a smooth, streamlined blend of 50% Syrah, 40% Grenache and 10% Carignan, aged exclusively in concrete vats. Medium to full-bodied, it boasts cool herbal aromas of garrigue alongside ripe cherries, then it caps those off with a fine-textured, silky finish. Drink it in its first few years.

More Info

Roussillon
1
90 (WA)

Inc. GST

SG$1,677.74

Wine Advocate (90)

Bila Haut's entry-level white is a super value. A blend of Grenache Blanc, Roussanne, Macabeu, Vermentino and Marsanne, the 2017 Côtes du Roussillon les Vignes de Bila Haut Blanc is plump, round and richly textured in the mouth, yet it's also refreshing, with vibrant flavors of tangerine zest underscored by briny notes on the finish.

More Info

Roussillon
2
91-94 (WA)

Inc. GST

SG$572.88

Wine Advocate (91-94)

A blend of 60% Grenache and 40% Syrah, the 2016 Côtes du Roussillon Villages Latour de France Visitare Interiore Terrae features classy notes of struck flint, crushed stone and pencil shavings, all backed by mixed berry fruit. This medium to full-bodied red's tannins are slightly more pronounced than in some other Bila Haut bottlings, but they stay ripe and silky through the long finish.

More Info

Roussillon
1
96 (JD)

Inc. GST

SG$497.23

Jeb Dunnuck (96)

Deeply colored, with beautiful currants, chocolate, dried earth, and ground herbs, the 2017 Côtes Du Roussillon Villages Latour De France Visitare Interiore Terrae is full-bodied and has a rounded, sexy, opulent texture, ripe tannins, and a great finish. It's a much more opulent, Southern Rhône styled effort compared to the more Syrah-dominated RI release.

More Info

Roussillon
1
-

Inc. GST

SG$537.19

Languedoc
1
98 (DC)

Inc. GST

SG$471.79

Decanter (98)

The formerly little-known appellation of Cabardès made it into our Decanter World Wine Awards 'Best in Show' selection in London in spring 2018, and now the AOP has done it again, with yet another outstanding effort, this time impressing our Asian judges. This blend of 60% Cabernet Franc with 30% Syrah and 10% Grenache is saturatedly black-red in colour, surrendering fresh, floral aromas backed by enticing black-raspberry and mulberry fruits. On the palate, the wine is deep yet full of lively charm, perfectly summarising the 'crossover' appeal of this appellation, which lies half-way between the Atlantic and the Mediterranean. Fine-grained tannins and lacy, billowing acidity carry that raspberry/mulberry fruit all the way to a fresh, graceful finish. Cabernet Franc fans should seek it out. Drink 2018-2026

More Info
Product Name
Region
Qty
Score
Price

Languedoc
1
-

In Bond

SG$522.00

Languedoc
1
-

In Bond

SG$475.00

Languedoc
1
92 (WA)

In Bond

SG$360.00

Wine Advocate (92)

Primarily Carignan planted in 1909, the 2016 Minervois Les Carretals aged entirely in barrel. Boasting classy aromas of crushed stone, vanilla and baking spices, it is medium to full-bodied on the palate and finishes crisp and firm, with dusty tannins and bright cherry fruit. Give it until 2020 and then drink it over the next decade.

More Info

Languedoc
6
-

In Bond

SG$294.00

Languedoc
1
91 (WA)

In Bond

SG$303.00

Wine Advocate (91)

I loved the 2015 Minervois les Fontanilles and it's one of the bigger, richer wines in the lineup. Made from equal parts Syrah, Grenache, Cinsault and Carignan, aged in equal parts stainless steel and barrel, it offers outstanding notes of black raspberries, cassis and a liquid rock like minerality. Like all the wines here, it has an inherent elegance and freshness (probably due to this higher elevation, unique terroir), and I suspect will evolve nicely for 4-6 years.

More Info

Languedoc
1
92 (WA)

In Bond

SG$440.00

Wine Advocate (92)

Half of the 2016 Minervois Les Fontanilles aged in oak, the rest in tank. The blend of Syrah, Grenache, Carignan and Cinsault is from a plot on cool, north-facing terroir that is surrounded by garrigue, and those elements—rosemary, thyme, bay leaf—figure prominently in the wine, infusing the bright red-cherry fruit with hints of resinous herbs. Medium to full-bodied, it's crisp and long on the finish, ending with mouthwatering acidity.

More Info

Languedoc
1
-

In Bond

SG$269.00

Languedoc
1
-

In Bond

SG$475.00

Languedoc
11
92 (WA)

In Bond

SG$306.00

Wine Advocate (92)

An impressive Chardonnay from the limestone soils of Limoux, the 2016 Grand Vin Blanc could rival a decent Meursault. It's buttery and toasty up front, but it backs those oaky notes with plenty of plump pear and melon fruit. Medium-bodied, it's intense, concentrated and long, finishing with bright citrus and a lingering note of pencil shavings.

More Info

Roussillon
1
-

In Bond

SG$475.00

Roussillon
3
-

In Bond

SG$475.00

Roussillon
1
-

In Bond

SG$497.00

Roussillon
3
-

In Bond

SG$284.00

Roussillon
6
-

In Bond

SG$367.00

Roussillon
2
-

In Bond

SG$190.00

Roussillon
1
89-91 (WA)

In Bond

SG$416.00

Wine Advocate (89-91)

Tasted just two weeks prior to bottling, the 2016 Côtes de Roussillon Villages Latour de France Occultum Lapidem was in fine form. Tarry, blueberry notes from the high-altitude Syrah dominate, but they're rounded out by Grenache's cherry fruit in this medium to full-bodied wine. Grown at 350 meters above sea level, it shows admirable restraint and fine, silky tannins for a wine from a hot, dry vintage.

More Info

Roussillon
2
-

In Bond

SG$281.00

Roussillon
10
-

In Bond

SG$249.00

Roussillon
3
-

In Bond

SG$831.00

Roussillon
3
-

In Bond

SG$624.00

Roussillon
1
94-96 (WA)

In Bond

SG$554.00

Wine Advocate (94-96)

Sporting a deep purple—almost blue—color, the sensational 2016 Cotes du Roussillon Villages Lesquerde l'Esquerda has a northern Rhône-like minerality as well as notes of classic black and blue fruits, crushed flowers, ozone and licorice. Made from 60% Syrah and 40% Grenache, all from granitic soils, it's a rich, structured, full-bodied and age-worthy red that will drink nicely through 2026. The quality of this release continues to soar and there are not many values like this out there today.

More Info

Roussillon
3
94 (WA)

In Bond

SG$264.00

Wine Advocate (94)

Slightly more ripe, voluptuous and textured than the more Syrah-dominated l'Esquerda, the translucent purple-colored 2013 Cotes du Roussillon Villages Latour de France Occultum Lapidem comes from the schist soils around the village of Latour de France. A blend of 50% Syrah, 40% Grenache and 10% Carignan that was harvest on September 15 and aged all in concrete tanks, it's a fabulous wine that offers elegant notes of red and black raspberries, roasted herbs, pepper, melted licorice and asphalt. These flow to a medium to full-bodied 2013 that has a full, layered mid-palate, beautiful fruit, fine tannin and a classically focused, dry finish. It continues to freshen up in the glass, has integrated acidity and lots of class. Buy this brilliant wine by the case and drink it over the coming decade.

More Info

Roussillon
10
94 (WA)

In Bond

SG$468.00

Wine Advocate (94)

One of the more polished, sexy examples of the cuvee, the 2015 Côtes du Roussillon Villages Latour de France Occultum Lapidem checks in as a blend of 50% Syrah, 40% Grenache and the balance Carignan and Mourvèdre, aged all in concrete tanks. It boasts killer notes of black raspberries, cassis, pepper and licorice, with just a hint of chocolate appearing with time in the glass. This medium to full-bodied, layered and beautifully textured red is an incredible value and will be impossible to resist over the coming 4-5 years, and I'm sure it will keep even longer.

More Info

Roussillon
1
89 (WA)

In Bond

SG$1,200.00

Wine Advocate (89)

Plump and rounded, with charming notes of black raspberries, roasted herbs, licorice and hints of currants, the 2015 Côtes du Roussillon Villages is medium-bodied, fruit forward and straight up delicious. It's a perfect mid-week drinker.

More Info

Roussillon
1
88 (WA)

In Bond

SG$1,600.00

Wine Advocate (88)

The estate's bargain-priced entry-level red, the 2016 Les Vignes de Bila Haut is a smooth, streamlined blend of 50% Syrah, 40% Grenache and 10% Carignan, aged exclusively in concrete vats. Medium to full-bodied, it boasts cool herbal aromas of garrigue alongside ripe cherries, then it caps those off with a fine-textured, silky finish. Drink it in its first few years.

More Info

Roussillon
1
90 (WA)

In Bond

SG$1,500.00

Wine Advocate (90)

Bila Haut's entry-level white is a super value. A blend of Grenache Blanc, Roussanne, Macabeu, Vermentino and Marsanne, the 2017 Côtes du Roussillon les Vignes de Bila Haut Blanc is plump, round and richly textured in the mouth, yet it's also refreshing, with vibrant flavors of tangerine zest underscored by briny notes on the finish.

More Info

Roussillon
2
91-94 (WA)

In Bond

SG$475.00

Wine Advocate (91-94)

A blend of 60% Grenache and 40% Syrah, the 2016 Côtes du Roussillon Villages Latour de France Visitare Interiore Terrae features classy notes of struck flint, crushed stone and pencil shavings, all backed by mixed berry fruit. This medium to full-bodied red's tannins are slightly more pronounced than in some other Bila Haut bottlings, but they stay ripe and silky through the long finish.

More Info

Roussillon
1
96 (JD)

In Bond

SG$401.00

Jeb Dunnuck (96)

Deeply colored, with beautiful currants, chocolate, dried earth, and ground herbs, the 2017 Côtes Du Roussillon Villages Latour De France Visitare Interiore Terrae is full-bodied and has a rounded, sexy, opulent texture, ripe tannins, and a great finish. It's a much more opulent, Southern Rhône styled effort compared to the more Syrah-dominated RI release.

More Info

Roussillon
1
-

In Bond

SG$438.00

Languedoc
1
98 (DC)

In Bond

SG$322.00

Decanter (98)

The formerly little-known appellation of Cabardès made it into our Decanter World Wine Awards 'Best in Show' selection in London in spring 2018, and now the AOP has done it again, with yet another outstanding effort, this time impressing our Asian judges. This blend of 60% Cabernet Franc with 30% Syrah and 10% Grenache is saturatedly black-red in colour, surrendering fresh, floral aromas backed by enticing black-raspberry and mulberry fruits. On the palate, the wine is deep yet full of lively charm, perfectly summarising the 'crossover' appeal of this appellation, which lies half-way between the Atlantic and the Mediterranean. Fine-grained tannins and lacy, billowing acidity carry that raspberry/mulberry fruit all the way to a fresh, graceful finish. Cabernet Franc fans should seek it out. Drink 2018-2026

More Info