Rum
Welcome to the captivating world of the finest rums, where craftsmanship, aging techniques, and rich flavors intertwine to create spirits of extraordinary depth and complexity.

One of the most renowned names in the world of rum is Appleton Estate. Hailing from Jamaica, Appleton Estate has a rich history dating back to 1749. Their rums are crafted using traditional methods, including copper pot still distillation and aging in oak barrels. With a range of expressions, Appleton Estate showcases the essence of Jamaican rum, known for its full-bodied character, tropical fruit notes, and distinctive Jamaican "funk."

From Barbados, we encounter the esteemed producer Mount Gay Rum. With a heritage dating back to 1703, Mount Gay is one of the oldest rum distilleries in the world. They pride themselves on using the finest sugar cane molasses and a blend of column and pot still distillation to create rums that exhibit a harmonious balance of flavors, including rich caramel, tropical fruit, and subtle spice.

Venturing to the Dominican Republic, we find ourselves in the presence of the world-renowned producer Ron Zacapa. Utilizing the solera aging process, Ron Zacapa creates rums of exceptional complexity and smoothness. Aged at high altitudes in the Guatemalan mountains, their rums display a symphony of flavors, including notes of chocolate, caramel, dried fruits, and delicate spices.

In Martinique, the birthplace of rhum agricole, we find the esteemed producer Rhum Clément. Made from fresh sugar cane juice, Rhum Clément offers a range of premium expressions that showcase the terroir and unique flavors of Martinique. Known for their vibrant and grassy profile, Rhum Clément rums have become synonymous with sophistication and refinement.

These distinguished producers represent just a fraction of the extraordinary rum brands available to the discerning connoisseur. Each distillery prides itself on using the finest ingredients, meticulous aging processes, and a dedication to quality to craft rums that transcend the ordinary.
Rum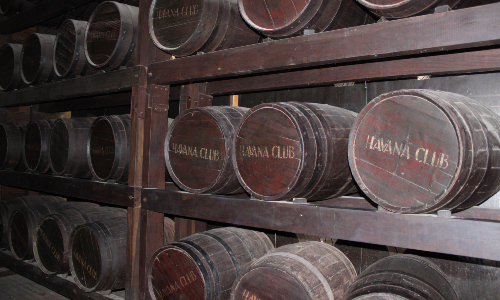 Name
Price Low
Price High
Year (Old)
Year (New)
Product Name
Region
Qty
Score
Price

4
-

Inc. GST

SG$846.29

10
-

Inc. GST

SG$588.34

30
-

Inc. GST

SG$5,856.41

1
-

Inc. GST

SG$4,980.92

1
-

Inc. GST

SG$2,561.72

2
-

Inc. GST

SG$1,242.78

2
-

Inc. GST

SG$229.61

1
-

Inc. GST

SG$712.54

1
-

Inc. GST

SG$1,395.32

3
-

Inc. GST

SG$563.11

40
-

Inc. GST

SG$12,438.10

30
-

Inc. GST

SG$1,702.90

26
-

Inc. GST

SG$457.88

36
-

Inc. GST

SG$1,859.50

14
-

Inc. GST

SG$982.54

115
-

Inc. GST

SG$860.33

6
-

Inc. GST

SG$5,605.42

1
-

Inc. GST

SG$1,697.50

1
-

Inc. GST

SG$1,810.90

10
-

Inc. GST

SG$3,850.42

1
-

Inc. GST

SG$3,285.10

2
-

Inc. GST

SG$4,581.10

17
-

Inc. GST

SG$941.33

15
-

Inc. GST

SG$878.86

25
-

Inc. GST

SG$890.74

10
-

Inc. GST

SG$247.75

8
-

Inc. GST

SG$247.75

10
-

Inc. GST

SG$1,876.61

1
-

Inc. GST

SG$1,748.30

1
-

Inc. GST

SG$339.08
Product Name
Region
Qty
Score
Price

4
-

In Bond

SG$546.00

10
-

In Bond

SG$323.00

30
-

In Bond

SG$5,185.00

1
-

In Bond

SG$4,575.00

1
-

In Bond

SG$2,335.00

2
-

In Bond

SG$1,110.00

2
-

In Bond

SG$173.00

1
-

In Bond

SG$438.00

1
-

In Bond

SG$1,255.00

3
-

In Bond

SG$495.00

40
-

In Bond

SG$11,295.00

30
-

In Bond

SG$1,355.00

26
-

In Bond

SG$387.00

36
-

In Bond

SG$1,500.00

14
-

In Bond

SG$688.00

115
-

In Bond

SG$559.00

6
-

In Bond

SG$4,715.00

1
-

In Bond

SG$1,350.00

1
-

In Bond

SG$1,455.00

10
-

In Bond

SG$3,090.00

1
-

In Bond

SG$2,820.00

2
-

In Bond

SG$4,020.00

17
-

In Bond

SG$634.00

15
-

In Bond

SG$592.00

25
-

In Bond

SG$603.00

10
-

In Bond

SG$203.00

8
-

In Bond

SG$203.00

10
-

In Bond

SG$1,500.00

1
-

In Bond

SG$1,500.00

1
-

In Bond

SG$277.00