Sparkling
North and South America are home to some of the finest vineyards and wineries in the world, producing world-class wines that have gained international recognition. The wine regions in these two continents are diverse, ranging from cool-climate regions in Canada and Oregon to warm and sunny regions in California, Argentina, and Chile.

Some of the most famous vineyards in North America include Napa Valley's Opus One, which is a collaboration between Robert Mondavi and Baron Philippe de Rothschild. The vineyard produces Bordeaux-style blends that are highly sought after by wine collectors.

Another well-known vineyard is the Screaming Eagle Winery, also located in Napa Valley, which produces limited quantities of highly acclaimed Cabernet Sauvignon.

In South America, some of the most famous vineyards include Mendoza's Catena Zapata, which produces some of Argentina's most highly rated Malbec wines. Another prominent vineyard is Concha y Toro, located in Chile's Maipo Valley, which produces a range of high-quality wines, including their popular Casillero del Diablo Cabernet Sauvignon.

Other notable wine regions in North America include Oregon's Willamette Valley, known for its Pinot Noir wines, and Canada's Niagara Peninsula, which produces excellent Icewine. In South America, other notable wine regions include Uruguay's Canelones and Colonia regions, which produce Tannat and Albariño wines, respectively.

With their diverse terroir, varied climates, and dedication to producing high-quality wines, North and South America have established themselves as major players in the global wine industry. Whether you're a seasoned wine collector or a novice enthusiast, there are many fine wines to discover and enjoy in these two continents.
Sparkling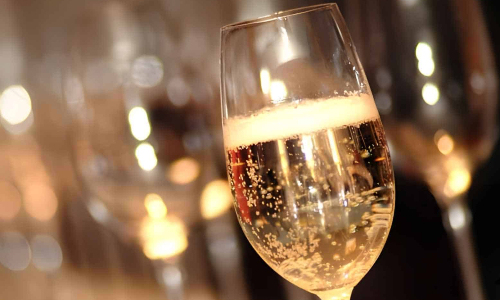 Name
Price Low
Price High
Year (Old)
Year (New)
Product Name
Region
Qty
Score
Price

California
49
94 (JS)

Inc. GST

SG$308.34

James Suckling (94)

Extremely fresh and floral with sliced apples, stones and some white peach. Bread dough, too. Fine bead. Medium to full body with crisp acidity and a steely finish. Hints of phenolics provide a fine texture. Vibrant acidity. About 15% reserve wine (mostly chardonnay) in this, from five vintages. 2.5 years on the lees. 60% chardonnay and 40% pinot noir. Drink or hold.

More Info
Product Name
Region
Qty
Score
Price

California
49
94 (JS)

In Bond

SG$236.00

James Suckling (94)

Extremely fresh and floral with sliced apples, stones and some white peach. Bread dough, too. Fine bead. Medium to full body with crisp acidity and a steely finish. Hints of phenolics provide a fine texture. Vibrant acidity. About 15% reserve wine (mostly chardonnay) in this, from five vintages. 2.5 years on the lees. 60% chardonnay and 40% pinot noir. Drink or hold.

More Info
Name
Price Low
Price High
Year (Old)
Year (New)