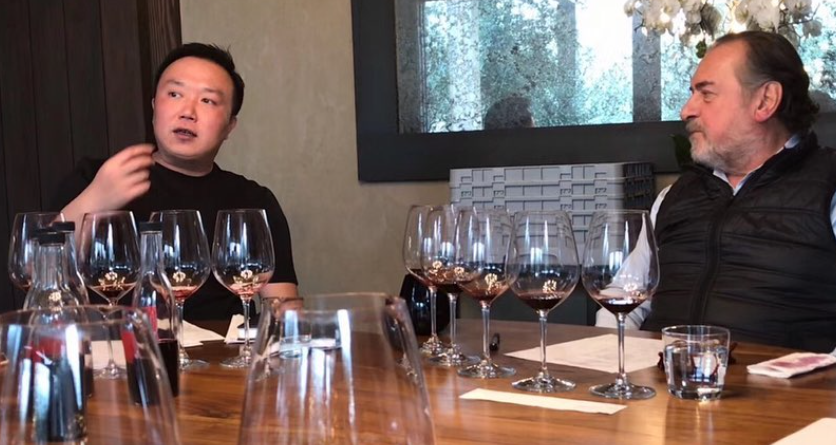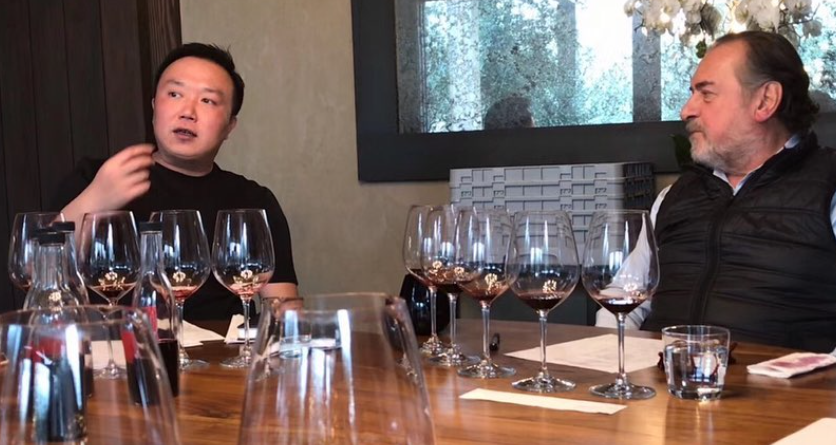 As one of Asia's, if not the world's, foremost authorities of the legendary wines of Napa Valley and beyond, Jayson Hu is one of the most experienced pallets in fine wine. Finding himself fascinated not only by the expressions of terroir and vintage found throughout the greatest wines on Earth but also by the indelible fingerprint of the most talented winemakers, he founded one of the most ambitious projects in recent history in the form of the iconic Fairest Creature label. Bringing together three of the most in-demand winemakers on the planet alongside master blender Michel Rolland (pictured with Jayson above), his wines are unique beasts worth hunting down!


Which wine do you recall being the first truly great bottle you tasted?
There are too many great bottles to recall which one was the first. However, the one was worth to be called "truly great bottle" got to be 2003 Chave Cuvee Cathelin. I remember I had this one at Le Cinq, Paris. Back then the wine was still quite young, but already offered hedonism and immense power, and unlimited aging potential. This wine totally opened up a new world to me and made me realize how great a wine can be.



Which wine region from around the world are you most excited about (apart from your own)?
Northern Rhone Valley!



Viticulture and winemaking are inherently challenging endeavours, but what, be it climate change or otherwise, would you foresee as the biggest challenge to yourself or your region as a whole?
There are several challenges we are facing particularly in Napa caused by global warming. The drought and wild fire occur almost every year recently. And the hot temperature in summer causes the asynchronous maturation of sugar and Tannin, which sugar accumulate too fast when Tannin is not fully ripe.



For you, is winemaking more an art or a science?
I would say both. I can't separate art and science in winemaking. Winemakers express their understanding of wine and vintage, and their personality in wine. This is the art part. And in winemaking we need to be precise and focused. This is the science part.



What is the most recent change you have made in the vineyard or winery that has significantly affected your style of wine?
This year is our fourth vintage. We didn't really do much change. from the last two vintages (2018 & 2019, we skipped 2020 because of smoke taint) I can see the style of our wine is related to the vintage. Our 2018 is more structured and age-worthy and 2019 is more hedonistic and outgoing. This is exactly what these two vintages offers us.



What do you think about the role that critics' scores play in the fine wine market?
In this post-parker era, critics' scores still got some influence but not as much as Parker's day. Who's score to follow is pretty much a personal choice of different consumers. It depends on who they trust.



What is the best/most unusual food pairing that you have had with your wine?
To be honest, I don't really believe in wine and food pairing. To me, a great wine should be enjoyed without any food, because the great wine itself is perfectly balanced. Tasting with any food would interrupt its original balance. However, I did have an unusual experience of wine and food pairing by accident. It was at T'ang Court in HongKong. I brought a bottle of Maybach Materium 2014. I couldn't wait to drink this wine, so I started to drink it when the soup "buddha's temptation" was served. The aftertaste of drinking these two liquid is surprisingly good. It's not like the soup made the wine taste better or the wine made the soup taste better. It's the combination of the aftertaste of the two. I can't remember how the taste was like anymore, but I can never forget the satisfaction I got at that moment. So it's not exactly wine and food pairing, it's wine and soup paring.



If you could only have one vintage of one cuvée from your own estate in your cellar, which would it be?
I know it's a tough question for most people, because it's like who's your favorite child question. Since we only got two vintages so far it's much easier to me. 2018 Triniceros! It's not only because triniceros is the master blend of the three talented winemakers wine. It's also because this cooler and longer haning time vintage we don't usually see in Napa. Michel Rolland extracted the essence of this vintage from the three winemaker's base wines. I would say this wine got power with dexterity.