Catena Zapata Adrianna Vineyard River Stones Malbec 2013 (3x75cl)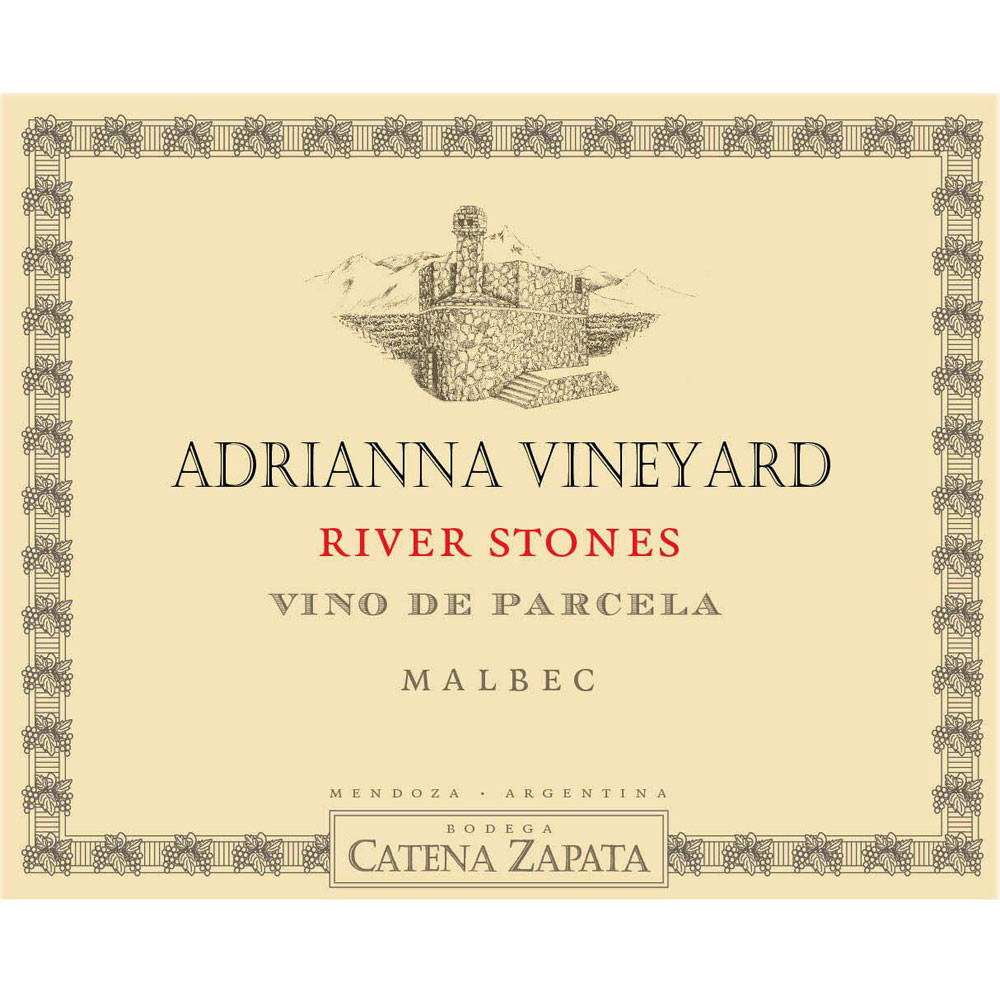 There are three separate bottlings from the Adrianna vineyard, one of them the 2013 Adrianna Vineyard River Stones, sourced from the stonier part, close to the dry river, the equivalent to the White Stones white, with a north-facing exposure, the warmer exposure, which in cooler years like 2013 works nicely. This has the combination of power and elegance, of flowers and fruit, minerality and spice, precise, focused, harmonious, all about finesse. This seems to be the one that worked better with the cool year. 2,000 bottles produced. I was shown some 20+ wines blind while visiting the Catena Institute and I could immediately find this wine even if I had only tasted it a couple of times before. Such is the strong personality of this wine...

A red with depth and layers with a deep and rich palate of plum and cherry character yet focused and structure. Just a hint of acidity at the end. Savory. Goes on for minutes. Made from organically grown grapes. Drink or hold

94+

Stephen Tanzer - Vinous

Bright ruby. Great lift to the blackberry, crushed cassis, licorice and violet aromas. Wonderfully juicy and light on its feet, conveying a sophisticated grain and sexy sweetness with outstanding inner-mouth tension and stony minerality. Finishes with superb energy and fine-grained tannins. Wonderfully chewy and tactile yet somehow weightless. Great pungent length and lift. This site is a continuation of the White Stones Chardonnay plot. When these vines were planted in the early 1990s, noted Alejandro Vigil, people thought it was too cold here even to produce sparkling wine.
Details

Year

2013

Colour

Red

Country

Argentina

Region

Mendoza

Sub Region

Tupungato

Designation

NA

Classification

NA

Pack Size

3x75cl

ABV

13.5%

LWIN

143796420130300750

Reviews (3)

There are three separate bottlings from the Adrianna vineyard, one of them the 2013 Adrianna Vineyard River Stones, sourced from the stonier part, close to the dry river, the equivalent to the White Stones white, with a north-facing exposure, the warmer exposure, which in cooler years like 2013 works nicely. This has the combination of power and elegance, of flowers and fruit, minerality and spice, precise, focused, harmonious, all about finesse. This seems to be the one that worked better with the cool year. 2,000 bottles produced. I was shown some 20+ wines blind while visiting the Catena Institute and I could immediately find this wine even if I had only tasted it a couple of times before. Such is the strong personality of this wine...

A red with depth and layers with a deep and rich palate of plum and cherry character yet focused and structure. Just a hint of acidity at the end. Savory. Goes on for minutes. Made from organically grown grapes. Drink or hold

94+

Stephen Tanzer - Vinous

Bright ruby. Great lift to the blackberry, crushed cassis, licorice and violet aromas. Wonderfully juicy and light on its feet, conveying a sophisticated grain and sexy sweetness with outstanding inner-mouth tension and stony minerality. Finishes with superb energy and fine-grained tannins. Wonderfully chewy and tactile yet somehow weightless. Great pungent length and lift. This site is a continuation of the White Stones Chardonnay plot. When these vines were planted in the early 1990s, noted Alejandro Vigil, people thought it was too cold here even to produce sparkling wine.

Producer

Nicolas Catena is the man known for revolutionizing Argentine wine in the 1980s, introducing the world to Malbec. If you like your Malbec from Argentina full-bodied, deep and dark and dripping with fruit then you're in for a treat. While some prefer the European style of Malbec from the Adrianna vineyard; others prefer the more powerful style from Nicasia. Then there are those who sit on the fence (or perhaps, prefer the balance) and enjoy the blend of both Adrianna and Nicasia vineyards, in the Argentino. The highly collectable Nicolas Catena Zapata had its very first vintage in 1997 and is a testament to the quality found at this benchmark Argentinian winery.

Value Comparison